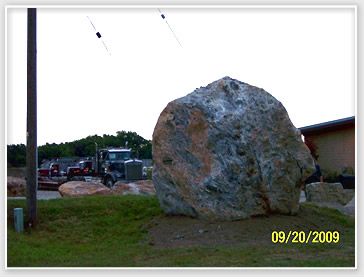 About Us
White Lake Excavating has served Muskegon County and the surrounding area for nearly 30 years. In an effort to better serve our customers, we are insured and have continued our professional development through certification and training.

We offer numerous services and have a staff of qualified individuals. We specialize in Recycling, Site Preparation for New Construction, Water and Sewer Main Installation/Replacement, City Water and Sewer hook ups, Septic System Installation, Public Road Construction, Private Road Construction, Preparation and Paving of Parking Lots & Driveways, Mechanical Dredging, Storm Damage Assistance and Stump and Brush Grinding and/or Removal.

Office & Yard Hours (April - November)
Monday - Friday
8:00 AM - 4:30 PM

Hours will always be posted on the front door to the office.

We accept cash and check payments.